About

Vida Nails & Beauty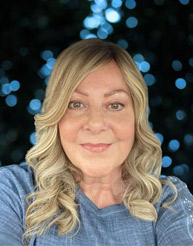 Sue the salon owner has been doing excellent brow styling for many years and has been doing the celebrity favourite HD Brows since January 2010, she was the first official HD Brow styler on the Fylde coast and is the most experienced brow styler in the local area, so book an appointment for a professional brow treatment with a true specialist in the beauty industry.
If you think you're brows are over tweezed, don't despair. Come in for a chat and you may be surprised how you're brows can be transformed with our expert help and advice.
Call in to our Lash & Brow Bar for a free consultation.
Our Treatments include:
Nail Enhancements
Natural Nail Care
Lash & Brow Treatments
Facials
Relaxation
Waxing and Threading
Tanning
Beauty Treatments
Specialist Treatments